Our Products & Expertise
Fresenius Kabi's experience plays a significant role in why we are BioSpecialized®
pegfilgrastim-fpgk
On-Body Injector*
pegfilgrastim-fpgk
On-Body Injector*
*Products pending FDA Approval. The safety or effectiveness of the products has not been established.
Advanced science, manufacturing and support for biosimilars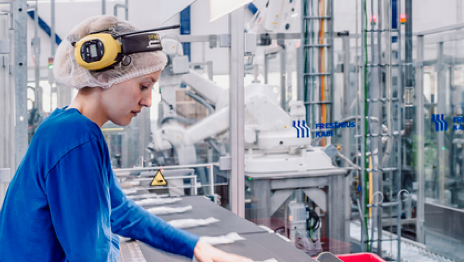 Manufacturing and supply network
Why and how we aim to make advanced medicines available to everyone.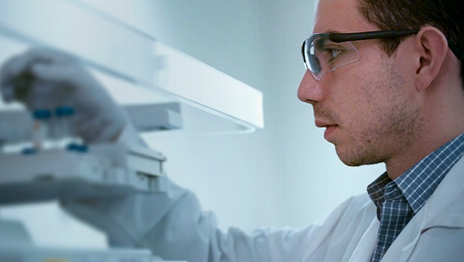 Oncology experience
Discover a comprehensive oncology portfolio developed over the last 25 years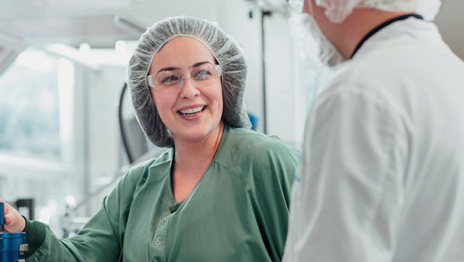 Immunology expertise
Learn about our long-term commitment to auto-immune therapies in the development of immunology biosimilars.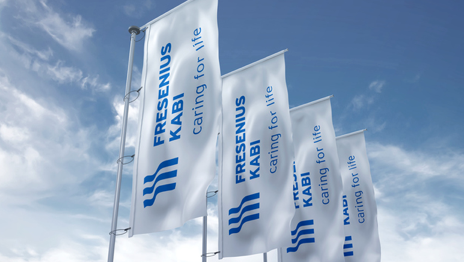 Our U.S. Presence
Our U.S. presence continues to grow with nearly $1 billion invested in pharmaceutical manufacturing facilities over the past few years.
Our Manufacturing and supply network

Our Manufacturing and Supply Network
Made up of 90 science, manufacturing and R&D centers around the globe, Fresenius Kabi is committed to making drug development more efficient. We use leading manufacturing technologies and innovative processes to replace slow and expensive legacy methods. Our extensive experimentation, analytical characterization and computational simulations ensure high-quality products from batch to commercial scale.
Our five-step process for biosimilar development

At Fresenius Kabi, we have one of the most comprehensive, non-branded oncology portfolios in the industry and have been supplying the U.S. with oncology medicines for more than a quarter of a century.
60+
Unique oncology product codes, 12 products in market leading position*
460+
Chemotherapy regimens supported by one or more Fresenius Kabi products**
220+
Chemotherapy regimens that can be supported entirely by Fresenius Kabi products**
14,000+
U.S. customers used oncology products from Fresenius Kabi in 2020
20+
Oncology drugs in development, biosimilars, and generics
A leading manufacturer
in transfusion medicine products and cell processing equipment
The role of biosimilars in oncology
By 2030, the total spending for cancer care in the U.S. is projected to be around $246 billion. As cancer care spending continues to grow, so does patient cost-sharing.1 A 2017 report found that the average per-patient out-of-pocket costs for the first year following a cancer diagnosis were between $3,600 and $5,500 depending on cancer type, treatment required and insurance coverage.2
In their 2018 statement on biosimilars, the American Society of Clinical Oncology (ASCO) acknowledged that biosimilars will play an important role in the future care of patients with cancer and will improve access to medicines.3 The growing availability of oncology biosimilars could help to provide more treatment options, increase access to life-saving medicines and potentially lower treatment costs for both patients and payers.4
As of May 2022, there are 36 FDA-approved biosimilar products in the U.S., many of which are utilized in oncology or supportive care for patients with cancer.5,6 With increased experience and adoption of oncology biosimilar products, the substantial savings versus the reference products will also continue to increase.7
Fresenius Kabi oncology products are used in many different cancer types including:
* 6 products at #1 market share & 6 products at #2 market share. Source: IQVIA;
** Fresenius Kabi oncology products validated against chemotherapy regimen list from National Comprehensive Cancer Network (accessed 4/2020 from nccn.org)
Mariotto AB, Enewold L, Zhao JX, Zeruto CA, Yabroff KR. Medical Care Costs Associated with Cancer Survivorship in the United States. Cancer Epidemiol Biomarkers Prev. 2020;29(7):1304-12.
Dieguez G, et al. https://www.milliman.com/en/insight/2017/a-multi-year-look-at-the-cost-burden-of-cancer-care. Published 2017. Accessed May 5, 2021.
Lyman GH, et al. American society of clinical oncology statement: Biosimilars in oncology. J Clin Oncol. 2018;36(12):1260-1265.
FDA. https://www.fda.gov/drugs/therapeutic-biologics-applications-bla/biosimilars. Published 2020. Accessed May 5, 2021.
FDA. https://www.fda.gov/drugs/biosimilars/biosimilar-product-information Published 2020. Accessed March 18, 2022.
Lyman GH. How biosimilars will impact costs and care in oncology. Clin Adv Hematol Oncol. 2019;17(10):544-547.
Tilleul PR, et al. Introduction of biosimilar pegfilgrastim in France: Economic analysis of switching from originator [published online ahead of print 2020 Oct 6]. J Oncol Pharm Pract. 2020:1078155220962208.

Providing affordable and high-quality health care to patients coping with chronic diseases is an integral part of Fresenius Kabi's purpose, and this is demonstrated by our long-term commitment toward developing a comprehensive portfolio of immunology biosimilars. Our biosimilars are produced in an established European facility with over 20 years' experience in manufacturing biologics.1
35+
We have launched biosimilars in more than 30 countries to date
4+ Years
Our adalimumab biosimilar has been in market in many countries since 2019
Parenteral nutrition support
Gastroenterologists may also know Fresenius Kabi as the U.S. market leader of lipid injectable emulsions2
Small molecules
Our small molecule portfolio includes several agents used in the immunology space, such as dexamethasone and methotrexate*
In immunology, our pipeline includes biosimilars of adalimumab (an anti TNF alpha monoclonal antibody which is used to treat many autoimmune diseases), tocilizumab and others. In the field of biosimilars, Fresenius Kabi is continuously committed to developing new medicines in these important therapeutic areas; we have multiple candidates in various development phases, in both the autoimmune and oncology therapeutic areas.

Our presence in the U.S. continues to grow. We have invested nearly $1 billion over the past few years1 in pharmaceutical manufacturing facilities in Illinois, New York and North Carolina, and in new distribution centers throughout the U.S. We delivered more than 700 million units of injectable medicine to the U.S. in 20211 and have secured additional capacity in different geographic areas to support product availability and rapid scalability to meet market needs. We continue our commitment to making affordable, high-quality health care available to more patients coping with critical and chronic diseases.
Getting affordable medicines to your patients
We are committed to putting essential medicines and technologies into the hands of people who help patients. And we will always look to find the best answers to the challenges patients face. Ultimately, we are driven by our philosophy – caring for life – and this filters into everything we do.
2012
The biosimilars business unit was established within the biopharmaceutical development / production network of Merck KGaA.
2017
Fresenius Kabi strategically acquired the biosimilar business unit of market leader Merck KGaA, with a pipeline focusing on oncology and autoimmune disease
2019-2021
Fresenius Kabi has successfully launched biosimilars in Europe (2019), Canada (2021) and Australia (2021)
Now
We are focused on bring the benefits of oncology and immunology biosimilars to healthcare providers and patients in the U.S.
Committed to ongoing biosimilar support and guidance
Fresenius Kabi puts patients first, helping health care professionals optimize patient care through education and support programs provided to patients and families/caregivers.
Fresenius Kabi has team members in the U.S. and around the world to help physicians and patients. We provide educational support and clinical data related to Fresenius Kabi biosimilars. Through the KabiCare Patient Support Program, patients, caregivers and health care providers have access to multiple layers of support and resources throughout the treatment journey.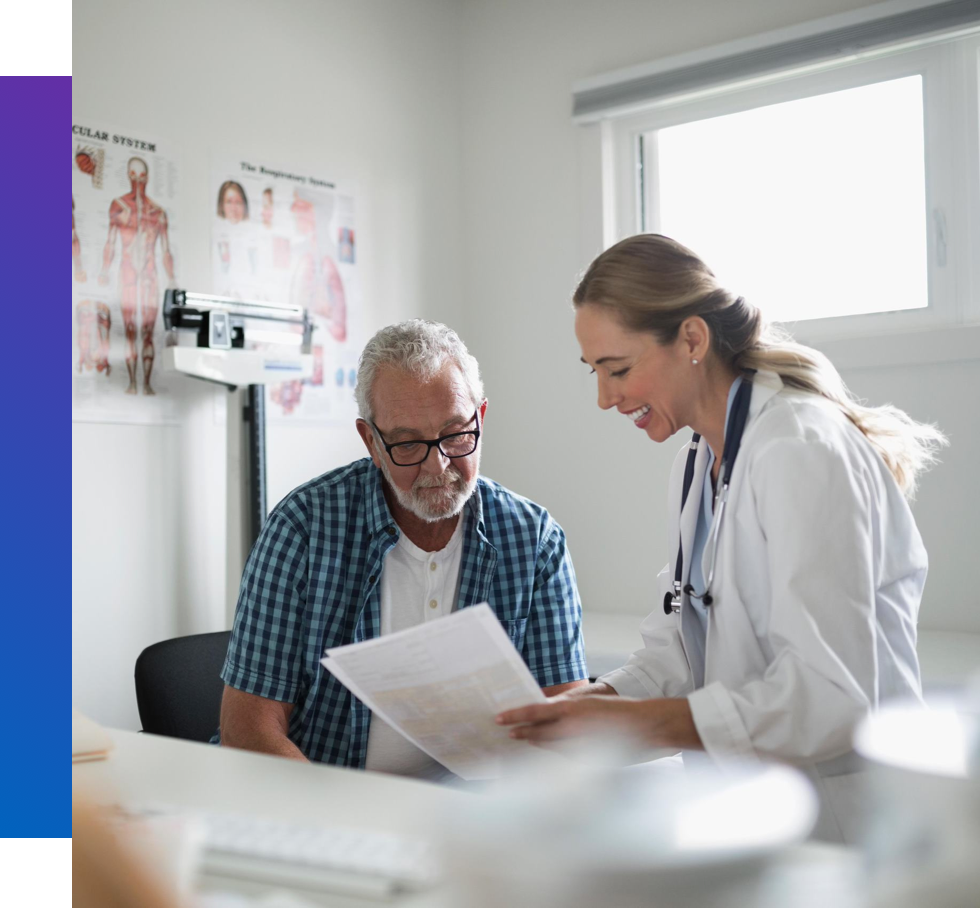 Fresenius Kabi at a glance
41,000
Dedicated Team Members
A global team of nearly 41,000 dedicated team members
Operating more than 90 R&D centers and manufacturing facilities worldwide
Serving customers in more than 150 countries
Shaping the future of health care
Fresenius Kabi is part of a group of companies with unique depth and breadth in health care. Our parent company employs 300,000 employees worldwide and has more than $37 billion in revenue.1

Medicines and technology for infusion, transfusion, and clinical nutrition.

Operation and management of hospitals and other sites of care.

Equipment and services for dialysis and renal care.

Planning, construction, and management of care facilities.

Medicines and technology for infusion, transfusion, and clinical nutrition.

Operation and management of hospitals and other sites of care.

Equipment and services for dialysis and renal care.

Planning, construction, and management of care facilities.